League Jamboree
August 9, 2018 @ 7:00 PM
Pat Tarsio's Bowling Time Lanes
The league jamboree is a meeting that is designed for league secretaries to help prepare them for the new season. League materials are handed out, and changes that affect the new seasons leagues will be discussed. This is a great forum for new secretaries to learn about the duties they are responsible for, and to ask questions about topics they feel they need more information about.
The league jamboree will be held at Pat Tarsio's Bowling Time Lanes on Thursday August 9, 2018 @ 7:00 PM.
---
Battle of the Sexes
Saturday April 12, 2018
Colonial Lanes
Women's Division
1st Place
Jenny Wanko
937
Men's Division
1st Place
Tom Burns
937
(Defeated Jenny Wanko in roll off to become King of the tournament.)
---
Hall of Fame Inductees
April 7, 2018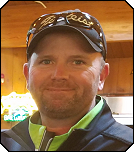 Jeffrey McEwen was elected into the Mid-Hudson USBC Hall of Fame for Ability. Jeff McEwen was born in 1972 in Newburgh to his parents, Robert and Beverly McEwen. The youngest of 4 children, he has 2 brothers, Kevin and Scott, and a sister, Kathy. Jeff has been a letter carrier in Newburgh since 1993 and married his wife, Lisa, in 1998.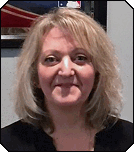 Tinamarie Petrillo was elected into the Mid-Hudson USBC Hall of Fame for Ability. Tinamarie Petrillo was born on September 29th in Mount Vernon, Westchester to the late Lino and Michelina Ferrante. She met her husband Ken in 1991 and they were married in 1993. Together, they have two daughters, Alyssa and Nicolena and two grandchildren, Gianna and Franklin Jr.
---
Mystery Doubles Tournament
February 4-10 and February 18 - 24, 2018
Official Results
---
MHBA 79th Annual Tournament
Official Results
Pat Tarsio Lanes
---
Sweet Heart Scotch Doubles Tournament
Sunday January 28, 2018
Pat Tarsio's Bowling Time Lanes
1st Place
Chris Vanriper / Christina Pentz
736
---
5th Senior Team Championship
Official Results
Pat Tarsio Lanes
---
Mystery Doubles Tournament
November 12-18 and November 26 - December 2, 2017
Official Results
---
8th Annual Women's Championship
Official Results
Pat Tarsio's Bowling Time Lanes